WGC-FedEx St. Jude Invitational: Brendon Todd holds onto lead
There were plenty of ups and downs for Brendon Todd on Saturday at the WGC-FedEx St. Jude Invitational, but he still holds the lead after 54 holes.
It was an up-and-down day for Brendon Todd on Saturday at the WGC-FedEx St. Jude Invitational. There were plenty of highs and lows but when Todd finished his round, he still held a two-shot lead, just as he had when the day started.
The round started well for Todd, who made a 15-foot birdie putt on the opening hole to increase his lead to three shots. He would follow his birdie with three consecutive pars to remain 1-under on his Saturday round.
His first hiccup of the day came on the fifth hole when his drive found the left rough. He was able to advance the ball, but still had 65 yards to the hole with his third shot. That shot left him 44 feet for par, which he missed. Todd would tap in for a bogey five.
After pars on the sixth and seventh holes, Todd got one back on the par-3 eighth hole. Again, it was his putter that came through, as Todd rolled in a 22-foot birdie putt to get back under par. He would par the ninth hole to shoot a 1-under 34 on his front nine.
Todd's roller coaster back nine started on the 10th hole, when his drive found the right rough.
Again, he was able to advance the ball but again, he left himself a lot of work. Eventually, he had 13 feet left for par, which he missed, suffering his second bogey of the day.
After a par on the 11th hole, Todd appeared to get things going. He birdied both the 12th and 13th holes to get to 2-under par on his round. However, that momentum was thwarted on the 14th hole, when he bogeyed, slipping back to 1-under.
Todd would par the 15th hole before an up-and-down birdie on the par-5 16th hole got him back to 2-under par for his round. But again, Todd slipped up and recorded a bogey on the 17th hole.
On 18, Todd had a shot to take a two-shot lead into Sunday's round, but his birdie putt missed. He made the comebacker for par to complete his round of 1-under par 69.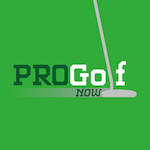 Saturday's round was not a steady one for Todd and if he is to go ahead and win on Sunday, for what would be the third time on the PGA Tour this season, he needs to clean up his game. The leaderboard behind him has names like Rickie Fowler, Brooks Koepka, Justin Thomas and Phil Mickelson, all of whom can be expected to make a charge on Sunday.
Perhaps Todd can learn from Saturday's round what he needs to do on Sunday. If so, he will become the first three-time winner on tour this season.