US Open: Winged Foot looks to humble the Professionals
Winged Foot has done it in the past and will look to do it again at this year's edition of the US Open. Show the pros who is boss, humbling them in the process.
Every once in a while, it can be fun to see the professionals dissect a course, completely tearing it up. Scoring so low that you wouldn't even be able to fathom one round like that in your dreams. Winged Foot, however, will look to the opposite at this year's edition of the US Open.
It wasn't that long ago that Dustin Johnson scored an insanely low score of -30 during a PGA Tour event. Taking a look at the most recent major to be held at Winged Foot, it's a real possibility that no one finishes within 30 strokes of what DJ did just a month ago.
Imagine. It's 2006, and Phil is walking to the 18th tee with a one-shot lead at Winged Foot at the US Open… sitting at +4 for the tournament.
It's possible that we see something similar to that this time around at the US Open. Personally, I hope that we do. It's nice seeing the pros get humbled out there, and a solid reminder to any of us that think we could score decent at a pro course realize that we are miles away from anything that they can do.
There's been videos and posts out a plenty this week showing off what Winged Foot looks like as we approach the US Open. From players tapping a putt and watching it run across the entire green and off, to having a two-foot putt… that you putt towards the edge of the green, letting it approach, turn around, and come back to the hole for one of the oddest tap-ins you would ever see.
The rough isn't any easier either. As players were getting there Monday, I saw a video of someone putting an Arnold Palmer Tee (A "tallboy" can), into the rough, where all you can see is the top of the can.
Things aren't going to be easy this week for the pros, and I am all for it.
I want to see them struggle. There is so much complaining from the public about players forcing themselves on the course, utilizing the bomb and wedge approach.
Instead, we could be looking at an event where players have to play chess the entire time, thinking shots ahead and planning as they go. None of the "Grip it and Rip it" thought process.
It's going to be a fantastic change of pace is that is the case. Yes, I enjoy seeing DJ dismantle a course. I also enjoy seeing the consummate professionals dissect a course through meticulous and thoughtful play. It's going to be great if we see some of the shorter hitters, and older entrants, able to play well because of how they plan and approach the course.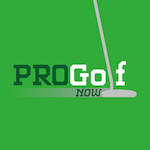 The US Open is here, and Winged Foot is ready to humble the best in the game.