PGA Tour: Sergio Garcia and Patrick Reed are the villians we need
If everyone in golf were nice, the game would be quite boring. Love them or hate them, villains like Sergio Garcia and Patrick Reed are exactly what the game of golf needs.
I've long written about my disdain for Sergio Garcia. That's not the point of today's article though. For the first time that I can recall, I'm actually praising not just Sergio, but Patrick Reed as well.
It doesn't even pain me to have to do it, either. There's a very specific reason though, and it's something that all sports need in order to succeed. You've seen it in football, which is usually easier because of the perceived and allowable violence. Baseball isn't too tough either, especially for pitchers, as they are on the screen so much when they throw. Occasionally, a basketball star will do it as well, embracing the hate.
Sports need villains to succeed, and Patrick Reed and Sergio Garcia are filling that role wonderfully in the world of golf.
Not everyone needs to be liked. Not everyone has to be nice. For certain people, that's just how they are, and being liked and being nice is centered at the core of their being. Think Andrew Luck complimenting players after they would sack him.
For those who are genuinely nice, if they tried to do anything else, it would likely negatively impact their game. Trying to compete at the highest level while at the same time putting on a false face doesn't work.
That's where Sergio and Reed come in. They are the opposite. Sergio is a brat and lets it out on the course. I'm not talking about pre-round, driving range, or charitable work. There are plenty of reports that he is a great guy when it comes to that. I mean from tee one to green 18, he rivals my four-year-old for the ability to randomly break into a tantrum for the tiniest slight.
Reed, on the other hand, seems a bit slimy, untrustworthy, and willing to take advantage wherever it seems fit. Being a brat is one thing, but cheating is another. There have been stories about Reed since his time in college… make that multiple colleges, all the way until the Hero World Challenge last December, even to the PGA Championship in 2020.
When it comes down to it though, I want this in golf, and you should too. We need people like this to root against. Or, for those who employ those same actions and tactics, a "bad guy" to root for. If everyone was as nice and smooth as Jim Furyk, there wouldn't be much to talk about week-to-week in the game of golf. With Patrick Reed and Sergio Garcia, especially when they add to their growing rap sheet, it gives the whole world topics to engage in.
Take this recent win by Sergio Garcia. He has a potential Hall of Fame case and has been a great golfer for 20 years. Whenever he wins, it provides a smorgasbord of content to talk about. If he were a nice/quiet guy, say Zach Johnson or someone of that ilk, you would likely only see a recap of his win… and that would be it.
We need brats. We need villains. We need cheaters. I don't want them in the game, but they are needed. If one of the younger class can follow in Sergio's footsteps, we are going to be set for 20 more years of content following the next brat".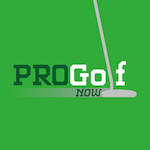 So, for the only time in my life, likely past, present, of future, I say thank you, Sergio Garcia, for all that you have done for the game of golf.