Shriners Championship: Patrick Cantlay posts back-to-back strong rounds
After a great start at the Shriners, Patrick Cantlay is atop the leaderboard through his second round.
There are still players out on the course, along with some who are yet to start. Patrick Cantlay has taken advantage at the Shriners though, putting pressure on the rest of the field to turn in a strong second round, as he did, in order to keep up.
It wasn't just a strong second round though that Cantlay put together. His first round was even better, and he has posted rounds of 63-65 and sits at -14 in a tie for the lead.
Sitting alongside him is Martin Laird, who has shot very similar to Cantlay, albeit backwards, shooting 65-63.
Starting on the back nine, it looked like it might be a little rough for Cantlay at the Shriners on Day Two. He would bogey the 11th hole, and be +1 for the day after completing his first three holes. Things would start to turn around though, and they would turn around fast.
A fantastic up-and-down from the bunker on the par 5 finished with a four-foot birdie. Two more pars, and then the scoring run would begin. He would two-putt for birdie, knock-in an 11,16 and four-foot putt to string together four birdies in a row, vaulting, at the time, to the top of the leaderboard and a two-stroke lead.
After five straight missed birdie putts from between 15-21 feet, he would finally capitalize on the par 4 with a 14-footer for birdie.
Heading into his final hole of the day, the par-5 9th, Cantlay was in a greenside bunker after his approach shot. He nearly finished in a spectacular fashion, knocking his bunker shot to just a foot away, and tapping in for his 7th birdie of the day, getting to -6, and taking the lead.
Heading into the Shriners, there was plenty of talk about Bryson DeChambeau, who showed why it was deserved after a low round 62 to open the tournament. There was also talk about Patrick Cantlay though, as he is a beast at this course. He has finished with a win-2nd-2nd over the last three entries into the Shriners.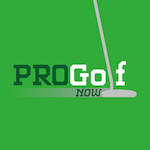 He will likely be one of the last to tee off tomorrow. Make sure to cut some time out of your afternoon to watch what is sure to be another fantastic round by Cantlay as he looks to add to his impressive resume at the tournament.