CJ Cup: Plenty of big names post low scores in Round Two
The second round of the CJ Cup is complete, and some of the biggest names in the tournament were also the ones to fire off the best rounds on Friday.
If you were one of those hoping that the hometown or current residents of Las Vegas were going to play well at the CJ Cup, you were probably a bit disappointed with how the opening round went.
The second round changed all that, especially if you were rooting for either Collin Morikawa or Kevin Na. Both players came out playing extremely well during the second round of the CJ Cup, each shooting well.
We start with Na, who carded a 66 during his eight birdies and two bogeys round on Friday. It was a welcome improvement for Na, who actually shot ten strokes worse on Thursday with a 76.
Morikawa, on the other hand, was actually one shot better than Na, only bested by one other player in the field. Morikawa's round was incredibly clean, as he would shoot 11 pars and seven birdies on the day.
Tyrrell Hatton wasn't able to score quite as well as he did on the first day, but a second-round 68 isn't too shabby, and he finds himself all alone in second place.
There were a few more big names to shoot 66 during the second round of the CJ Cup. Both Viktor Hovland and Justin Thomas did just that, jumping up the leaderboard. Hovland was nearly in the same boat as Kevin Na, although he shot one better during Thursday's round, and has opened with scores of 75-66.
The best round of the day belongs to the current leader, Xander Scahuffele. Starting on the back nine, he was lights out, birdieing six straight holes to finish out the opening nine, making the turn at an incredible 29. He would cool off considerably, but still, shoot the best round of the day with a 64.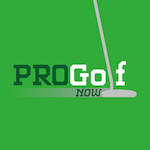 Saturday tee times start at 9:25 AM Pacific (Local Time), with the leaders (Xander Schauffele and Tyrrell Hatton among others) teeing off at 11:37 AM for Round Three of the CJ Cup.