Maverick McNealy will find his first win at Bermuda Championship
The PGA Tour heads off to the Bermuda Championship, where Maverick McNealy is going to find his first professional PGA Tour win.
It's going to be a bit different, but more normal than we have seen lately when the PGA Tour heads to the Bermuda Championship. Amidst the smaller field, Maverick McNealy will look to get his first PGA Tour win.
The reason it is going to seem a bit different is that the PGA Tour is going to allow a limited amount of fans onto the course to watch the pros play this week. Hopefully, they will be able to see Maverick McNealy's first win. That's my prediction at least, as he has a better chance than ever among the thin field.
Not too many of the top-level players are there this week, with Will Zalatoris taking the reins as the favorite, depending on where you look. McNealy comes in at 14th on the odds list, which you could argue is the highest he has ever been in a PGA Tour event.
It's a great opportunity for him. The biggest difference is going to be the size of the available purse. Last year's winner, Brendon Todd, won "only" $540,000, as compared to the one million plus that is normally awarded. The money has increased a bit, and this year's winner is going to take home $720,000. Not only that, for this first time in its history, the winner is going to receive an invite to the 2021 Masters.
Brendon Todd showed that you don't need length to win here during his four-stroke victory last year, which is a plus for McNealy. Averaging under 300 per drive, he is going to need to play to his strength of solid putting in order to find himself in contention come Sunday.
A strong finish nearly pushed McNealy into the Tour Championship. Ranking 14th heading to the BMW Championship, a poor round one derailed his chances. Although he has missed the cut in two of three events this year, it isn't as if he has been playing poorly. He was the first one out in both events. He played well at the Sanderson, finishing T-17th despite a second-round 71. He went 67-69 over the weekend, showing that if he gets there, he can score well.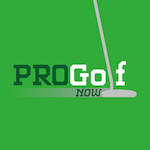 With the thin field at the Bermuda Championship, it's wide open, and anyone can take advantage of the opportunity for over $700K and 500 FedEx Cup points. Come Sunday afternoon, that man is going to be Maverick McNealy.