Driving Distance off the tee is the one true King on Tour
When it comes down to it, driving distance has become the King in golf.
It seems as if the old adage "Drive for show, putt for dough" is a thing of the past. Putting is still incredibly important, after all, it is how you actually get the ball in the hole. Driving distance seems to have taken the reins as the new King in golf.
It has always seemed like, to me at least, a big part of golf was finding the fairway. In turn, this would lead to better opportunities to score, even if it came at a loss of distance. Likely, it is still true to those of us who only play occasionally even all the way up to being a scratch golfer. Putting yourself in a good situation is paramount to performing well.
Once you get to the PGA Tour though, driving accuracy takes a backseat and it is your driving distance that takes control. The players that you are watching have such a higher level of overall talent, they are able to hit shots out of the rough, or with the occasional tree in the way, and still have them turn out great. Getting close becomes the focal point instead of finding a clean landing spot.
Think of it in comparison to NBA shooters and the evolution from mid-range jumpers to bombers from long range. Sure, those mid-range shots go in at a decent clip, leading you to feel as if you are scoring somewhat regularly and contributing. 50% from 18 feet may have been fine when you only had a few players on each team that could break 30% from deep. Now though, when some teams can run lineups with each player breaking 35%, the math just doesn't add up.
The same can be said for golf. If a pro doesn't care where they are hitting a wedge from because they know that, whether from the rough or the fairway, they can put in on the green, they are going to hit it as far as they can. The comparison between distance off the tee and accuracy off the tee mattering to your score is proven when you look at shots gained off the tee.
Unless you are truly awful on your accuracy off the tee, like Phil Mickelson, then you are going to rate high in SG off the tee as long as you are hitting it far.
Take a look at someone like Dustin Johnson. He ranks 225th off the tee in accuracy. Yet, because he is second in distance, he still is 41st in SG off the tee. Tony Finau is 247th, but when combined with his 8th in driving distance, he ranks 19th overall off the tee in SG.
Take the flip side. You would think that nailing fairways and giving up a bit of distance would still find you ranked highly in SG, right?
Wrong.
Bo Van Pelt is the 10th most accurate golfer on Tour. Yet, because he is just the 196th in distance, he ranks 146th in SG off the tee. The same goes for Brian Stuard, Chez Reavie, and Jim Furyk. I lump them together as they are 231,231, and 233 in distance, all sitting in a line when you look at the rankings. They each rank in the top 25 for accuracy, but find themselves 123, 148, and 166th in SG off the tee.
One of the first things I ever wrote about was how these bombers could potentially be bad for the youth of the game. If accuracy becomes less important as you can bomb it, maybe that won't be the case. If courses make the rough more difficult, lining them with trees and hazards, it could be disastrous for the youth.
Even Tiger knows that it is becoming an issue, and he suggests that it should have been fixed a long time ago. Heck, he was the one who started this. Now that we have "kids" who grew up watching him dominating on Tour, it's no surprise that driving distance is an issue.
"You're not going to stop the guys who are there right now. Guys are figuring out how to carry the ball 320-plus yards, and it's not just a few of them."
Do we need to accept, as fans and weekend hacks, that what we are seeing on TV just isn't replicable to what we can do on the course? Of course, we aren't going to shoot under par. For a while, bombers at your course could somewhat replicate what you saw on TV. It isn't really the case now.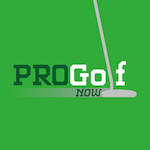 Curry and Dame can shoot 45% from 30 feet. Bryson, Rory, Champ, and Finau can carry 350. It doesn't mean you should be able to. Unless courses make some drastic changes, the proverbial arms race is on and here to stay.