2020 Masters: Bubba Watson faces tough task to earn 3rd Green Jacket
Bubba Watson has a tough task ahead of him. Joining hallowed grounds and earning an elusive third green jacket at the 2020 Masters.
Bubba Watson seems to be one of the favorite picks this week when it comes to someone outside the top group to win the Masters. Everywhere I look, whether it is staff picks, expert picks, or pick em pools, Bubba Watson seems to grace the choices more often than not.
He has played great throughout his career at the Masters. Not only did he win twice, first in 2012 with a follow-up in 2014, but he is coming off of a T-5th in 2018 and a T-12th in 2019. There are few people who play the course better than Bubba Watson.
The task in front of him is a daunting one. There have been 52 winners of the greatest tournament in all of golf. That number gets much smaller when you look at what he will be trying to do this week at the Masters. Win for a third time.
In fact, there have only been eight players who have done just that. Two of them are going to be in the fields this week as well. We all know that Tiger Woods is not only trying to repeat but will also look to continue his path towards the Golden Bear, tying him for his 6th Masters win. Phil Mickelson is the other, having won in 2004, 2006, and 2010.
Bubba won his first green jacket in spectacular fashion back in 2012. Heading into a playoff with Louis Oosthuizen, he would capitalize on the opportunity, hitting a fantastic hook and setting up a two-putt to win the Masters.
The second would come just two years later, although this one wasn't as exciting as the first. Watson would shoot -8 and win by three strokes to secure another victory.
If not for a poor start of 73 in 2018, Watson would have been right there to put some pressure on Patrick Reed. Watson would finish 69-69-69 to get into that fifth-place tie. Then in 2019, another slow start would derail his chances, although he would storm back over the weekend, as he did in 2018, with rounds of 67 and 69.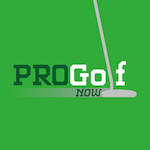 If Bubba can come out shooting well, he is going to have a chance to win another Masters. People have picked him for a reason. We know he can play well here. The two times he won, he broke 70 in his first round. In some cases (Tiger) a great first round doesn't portend greatness for the rest of the week. In Bubba's case, if he wants to win a third green jacket, he is going to need to start strong.