The Masters: Tiger Woods has solid, unexpected round on Thursday
No one really knew what to expect from Tiger Woods on Thursday at the Masters. His solid round was an unexpected surprise to many.
In his quest for a record-tying sixth green jacket, Tiger Woods opened the Masters with a solid round of golf on Thursday. And despite Tiger's greatness, it was a bit unexpected.
Woods started on the back nine, immediately having to face a tough stretch of holes, including Amen Corner. He parred the 10th hole, then did the same at the tough, par four 11th.
On the par-3 12th hole, Woods made another par before getting his round really going on 13.
The 13th, a par five, is a place to make a birdie and Tiger did just that on Thursday, getting into red figures. After a par on the 14th, Woods took advantage of the other par five on the back nine, the 15th, with his second birdie of the day.
Perhaps Woods' best shot of the day came off the tee on the par-3 16th hole.
With the pin in the front left, Woods hit his tee shot into the center of green, then watched it trickle to within a foot of the hole. It was a tap-in birdie, his third in four hole, and it got him to 3-under on his round. That's where he would finish his first nine.
As he made the turn, Woods recorded another birdie, this one on the par-4 first hole, to get to 4-under on his round. However, that would be his final birdie of the day. Woods continued to put himself in good position, but a substandard approach or a missed putt kept him from getting any further under par. He would finish his round with a 4-under par 68, which left him three shots behind early leader Paul Casey when he finished.
Nevertheless, it was a very good round for Tiger as he defends his Masters title. And for a guy who had not been playing very well since the pandemic struck, it was not what many experts predicted.
There are two things that those experts did not take into consideration. One, Tiger loves Augusta and has always played it well. He's only missed the cut at the Masters once in his career.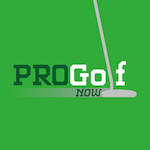 And second, Tiger lives for majors. Always has. And you had to know that he would have his game primed and ready for this week.
It's only one round, but so far, so good for Woods in his title defense. If he can stay in the hunt all week, it will be fun for fans of the game to watch.