Will fans ruin Bryson DeChambeau's bomb and gouge approach?
Bryson DeChambeau is hitting monster drives, going over trees instead of around them, and spraying missed drives to areas yet unseen. When fans come back… will he be able to continue?
It's a question I didn't even ponder until recently. Bryson DeChambeau has been crushing the ball all over the course. What is going to happen when spectators come back into the picture?
I think there are two sides to this. I was recently talking to a golf fan in my family about it, and he helped me to see the second side. One, fans are going to get in the way of where all his blasts are landing. Two, they are going to be great spotters when it comes to balls people aren't used to seeing.
I originally didn't think about the spotter side of it. A great example is at the Masters when Bryson had the misfortune of driving it off to the left, in a spot that the spotters just weren't looking at. His ball wasn't even hit that bad, ending up just 10 yards or so out of the fairway. After three minutes of looking, it still couldn't be found.
He had to take a lost ball and would end up riding back to the tee box. When all was said and done, he ended up with a triple-bogey on the hole. The broadcast mentioned that they thought everyone was in the wrong spot, which was exactly the case. If there were fans there, the ball would've been found within 30 seconds, and Bryson likely would've ended up with a score around par instead.
It's going to be easier for Bryson DeChambeau to find his shots whenever he hits them once fans come back. That doesn't mean that it is going to be easier though.
In fact, I think that it is going to make it tougher.
Right now, Bryson doesn't have to worry about where his ball lands. He has pretty much said this, stating that, in summation, all he has to do is get close. It doesn't matter where he is hitting a wedge from, the goal is just to hit it. With no one in the way, he doesn't have to worry about where the ball lands.
Once there are spectators lining the course again? It could easily get into his head. Knowing that a bunch of these drives, multiple per round, could be careening into an area full of people… and people that aren't really going to be able to see the ball coming, both because of the distance and the speed.
Not only that, he is going to be hitting into areas that are trampled down by said spectators. No longer are a bunch of these approach shots going to be hit from clean lies, but from long laid down grass. If you've ever tried, you know it is much more difficult.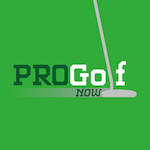 Bryson DeChambeau better get his wins in while he can. Once the public shows back up, it's going to be much more difficult for him.