Brendon Todd looks to repeat at Mayakoba Golf Classic
The last official event of the 2020 calendar year is here, and Brendon Todd looks to repeat at the Mayakoba Golf Classic.
It's going to be tough based on how strong the field is for this year's event, but Brendon Todd is setting his sights on repeating as the champion of the Mayakoba Golf Classic.
Whether you think this is going to be easier or tougher depends on your viewpoint. It's the last official event of the season, with not more PGA Tour events on the schedule until the Sentry Tournament of Champions on January 7th.
Could some of the players just be going through the motions this week, already focused on taking a break from the world of competitive golf? If they are, it's going to be a bit easier to contend.
On the other hand, could they be more focused, knowing that this is their last chance for five weeks or so to gain some FedEx Cup points, and finish the year strong. If so, it could make for a more difficult challenge.
There are some great players there this week, as the power rankings are highlighted by major winners, top golfers, and players who are at the top of their game.
Then there is Brendon Todd, who famously had an opportunity last year to win three straight events before falling short at the RSM Classic win he finished poorly, blowing a 54 hole lead with a +2 final round.
Brendon Todd showed last year that he can score here, and score well. He opened with one of the lowest rounds of the tournament, shooting 63. He would follow that up by going 68-65-68, and winning the tournament by one stroke over Carlos Ortiz, Adam Long, and Vaughn Taylor.
His path to last year's win was led by a high rate of GIR, hitting just shy of 80%. Not only that, but those opportunities were constantly converted, as he tied the field lead with 24 birdies, and finished with the third-fewest bogeys, carding just four of them.
He isn't long off the tee, averaging just over 271 yards per drive last year. If Todd is going to contend again, he is going to need to be accurate off the tee once again, and show that last year's ability to dial in with his irons is something that can be replicated in this year's event.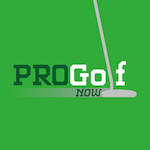 If this is the case, don't be surprised to see Brendon Todd pushing for a repeat victory at this year's Mayakoba Golf Classic.