Dustin Johnson Ready to Ascend after First Masters Win
After finally winning the Masters at age 36, Dustin Johnson has earned his first green jacket. In doing so, he has reached a major (no pun intended) turning point in his career.
It took a lot longer than we originally thought, but Dustin Johnson has finally won the Masters. It's the greatest event in golf, and one of the best throughout all sports. More than anything, it takes a weight off of Dustin Johnson's shoulders that have been there for quite some time.
DJ has long been one of the greatest golfers in the world. There are few men in the game that have more wins than he does, or higher career earnings. Now, I know earnings aren't everything, as the more recent players have a greater opportunity due to the increased purses. However, Dustin Johnson does have 24 career wins, putting him in a T-26th all-time. That number is only going to increase, as he likely has 5-10 years of great golf left.
The big opportunity is majors. Winning at Augusta was only his second major. For someone that has been this good for so long, you would expect him to have more. He should definitely have at least one more, as the ruling at the 2010 PGA Championship was one of the worst to ever be handed down.
Bogeying the 18th and looking to be in a 3-man playoff, DJ was given a penalty for grounding his stroke in a "bunker", that fans had been standing in and was spotted with litter. It's already been a decade since it occurred, but the poor handling of the situation by both the course and the PGA will always be remembered.
Then there was the U.S. Open in 2015. After bombing his drive and hitting a perfect approach on the par 5-18th, Johnson was looking at a 12-footer to win. He missed the putt, possibly due to a bump on the green. He then blew his second and would lose by one due to the three-putt.
Thanks to the 2020 November Masters, we are ready to see Dustin Johnson ascend to a new level.
Now, DJ has shown he can win the greatest major in golf. He has hit his stride and proved to the world, and the rest of the players on the PGA Tour, that he can come through win it matters. Most golf fans felt that familiar feeling of seeing DJ fail to convert in a final round when his lead got down to two on Sunday at Augusta. Instead, he put together a stellar finish, setting the all-time scoring record at the Masters. Whether you give any merit to the number due to the calendar change, it was still a great week of golf by Dustin.
He is already going to be one of the winningest golfers, but now he has a chance to go down as one of the more decorated golfers in history. It wouldn't be shocking to see him win five more majors over the next 10 years. If he could do this, we would see Dustin Johnson finish with 35-40 wins and seven or so majors. Not many men have gotten to those combined numbers, and it would make him one of the ten most decorated and accomplished golfers of all-time.
I think that is the path that his career is going to take. Koepka needs to stay healthy. Rory can't win majors. DeChambeau needs to prove he is able to sustain his mass and form. Tiger and Phil are likely at the next stage of their career and are unlikely to contend at more than a few majors. There are a ton of great golfers, but DJ seems to be at the top.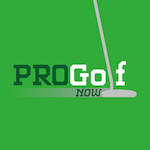 The 2021 Masters and the rest of the majors can't come soon enough. Before we know it, we will be seeing DJ contend once again at golf's highest stage, ready to continue his rise through golf's record books.