Emily Kristine Pedersen wins third straight Euro Tour event
Emily Kristine Pedersen has joined rare company after winning her third straight Ladies European Tour event.
The list of players in professional golf that have won three straight events isn't a very lengthy one. Trying to find a comprehensive list is a little tough, especially when looking at anything other than the PGA Tour. Nancy Lopez and Annika Sorenstam both won five entered events in a row, and a few women won four in a row. It has happened 36 times on the PGA Tour. Now, you can add Emily Kristine Pedersen to the list.
Just the second woman on the ladies' side of the European Tour to win three straight events, first done by Marie-Laure de Lorenzi back in 1989. Pederson has timed hers perfectly as the season has come to a close.
Not only did she win three in a row, but she managed to dominate the final rankings, winning the Race to Costa del Sol crown by an incredible 834 points.
If it doesn't sound like too many points, a sticking point for the dominance she exhibited throughout the season can be seen when you realize that she nearly tripled the point total of the woman who finished in second, Julia Engstrom.
You would expect some like this from one of the top players in the world. With Pederson, it wasn't that long ago that she was a relative unknown. In fact, last season, she was ranked outside the top 500 in the world for women's golf. After winning four starts in just 12 events on the season, she has zoomed up the rankings and now sits at 69th. As long as she can play at a decent clip going forward, she will continue to climb steadily because of her wins this season.
It's going to be a while before shse gets to play again, at least on the european tour, as they don't play again until the end of February at the Geoff King Motors Australian Ladies Classic.
It's possible she could play sooner than that on the LPGA Tour, although she has struggled to find success there, yet to finish in the top 35. There are three tournaments remaining this season, and then a few in January as well.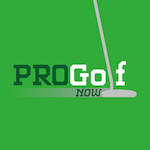 Best of luck to Emily Kristine Pederson as she continues her young career. At just 24, there is a real possibility that she will have a long and succesful career ahead of her. If the last month is any indication, she is already on the right path.