The Match IV: What an All NBA Edition could look like
We've seen success in each edition of the Match, to varying levels. What would an All-NBA edition look like?
Most people who were able to tune-in and watch the Match, whichever iteration they saw, were treated to an enjoyable experience. From Tiger and Phil playing each other to then seeing them matched with a quarterback, to sticking Phil with Charles Barkley. Personally, I'm not a fan of a pro golfer on one side vs. to non-golfers on the other. There could be some changes to the Match IV, for the better.
So, what would an All-NBA version look like?
We could even go a bit further than that, and make sure to include all NBA players in the event, who are known for the propensity from long range. Call it something along the lines of "The Match IV: Sharpshooter edition".
The reason it would be great to go this route would be redemption for Steph Curry, after his not so great showing at the most recent edition of the event. He isn't the only NBA guy who can stroke from downtown and score on the course as well. Ray Allen, who Steph will soon pass in career three-pointers made, is a great golfer in his own right. What a surprise that someone who has mastered the mechanics of his jumper would be able to replicate that on the course.
It would make for a nice friendly competition, pitting two of the greatest shooters of all-time against each other.
If they wanted to keep with the standard of two vs. two, there are two fantastic candidates that they could pick, both of whom are great golfers.
The first is Kyle Korver. Nearly retired, Korver is one of the greatest shooters of all-time. He is 4th in career makes, behind only Ray Allen, Reggie Miller, and Steph Curry. Not only that, but he is currently 10th in career percentage. Rumored to be somewhere between a four and an eight handicap, Korver is not only good at golf, but continually hosts golf tournaments as well. He would be a great pair for Allen, two players with shots as pretty as you will ever see.
On the other side, J.R. Smith would be a fantastic 4th. Curry is very outgoing and good for the cameras, but J.R. is on a whole other level. He fell in love with the sport early last decade and has been obsessed since. He is a bit worse than Korver, sitting in the high single digits as a handicap. More of a volume shooter, Smith is only ~37% from deep, but 13th all-time in makes. Maybe his streakiness translates to the course as well.
Another interesting wrinkly in pairing Curry and Smith together would be the fact that Smith was instrumental in the Warriors winning an NBA Title… while he was playing against them on the Cavaliers. The teammate trash-talking, paired with the possibility of Smith and Curry trying to bug Ray Allen would make for some great TV.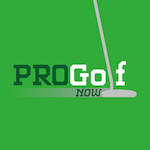 We would be able to see four golfers all within a similar range of handicaps, with no outlying players, like Lefty and Chuck in the previous match. Give me an All-NBA Match IV, and interest in this continuing on will only continue to grow.