Big Cedar, just south of Branson, Mo., might be the next big thing in golf. It's certainly hard to bet against a destination that boasts courses by Tiger, Tom Fazio, Coore & Crenshaw, Nicklaus, and Gary Player.
When you hear about Bucket List golf destinations, there is usually a disclaimer or two in any honest review. Pebble Beach is wildly expensive. Bandon Dunes is a full day of travel from almost everywhere in the US. Whistling Straits is a little of both. Big Cedar is no different.
It's not close to any major airport. You will be driving at least a couple of hours unless you have a private jet or connect into Springfield or Branson.
The good news is that accommodations are diverse and plentiful. Branson is one of the busiest tourist destinations in the country and sits next to Table Rock Lake. You can stay in a resort, hotel, motel, pull up an RV, or rent anything from a modest cabin to a grand lake house.
Golf is moderately priced. It's premium, but not out of reach. Payne's Valley is the most expensive of the five courses at $225 per round.
The upshot is that you can do Big Cedar on a budget or create an amazing luxury experience. That's one of the best aspects of this destination. It's accessible to every golfer and budget.
But let's get to the good stuff. How is the actual golf?
Big Cedar will be one of the hottest golf destinations in America…in three years.
Right now, the courses are ahead of the golf operation. Some roads remain unpaved, driving ranges are a bit scattered, and service is still refining their operations. And the prize, Tiger's Payne's Valley course is at least a year from looking like the renderings.
Everything around the golf feels a bit loose. It's not always clear where to park, Starters and Rangers are sparse, food is hit and miss, and other than Top of the Rock, there isn't much energy at the modest clubhouses.
It isn't for lack of funds. The clubhouses are rustic and cozy, course apparel and keepsakes are tasteful. Top of the Rock is spectacular. It's a serious "Wow" moment to walk out on the terrace.
The goal is undoubtedly to have a similar ambiance at Payne's Valley, Ozarks National, and Buffalo Ridge. They just aren't there yet. All are perched on hilltops with amazing views.
Despite the "not yet completed" vibes, Big Cedar and its world-class courses will soon be on every golfer's Bucket List. When construction is complete and all the little bugs are worked out, it will rival any single-site golf experience in North America.
With that, here are my impressions of each course:
Buffalo Ridge
This Tom Fazio design is the most mature of the three layouts. Parking, clubhouse, and staff also seem to be the most polished in terms of creating a smooth operation. The layout starts on a ridge and dives down into valleys, curving along streams, limestone formations, and densely wooded areas.
At this time, Buffalo Ridge is a preview of what each golf experience will be like in a year or two. Amazing course, beautiful views, challenging but fair, and well maintained. It's easy to see why this course is consistently rated among the best public courses in Missouri. It's the kind of golf course you could play all the time and never get bored.
The 18th hole moves across a ridgeline back to the clubhouse and provides amazing views of Payne's Valley. It's a gorgeous finishing hole and one you will remember long after your visit.
If you polled our 8-man group, I think you'd find that most ranked Buffalo Ridge as their favorite course. If "Ozarks golf courses" have a prototype, it looks like Buffalo Ridge. Every aspect of the Ozarks' unique landscape is embraced and incorporated into the design. It's the hidden gem of the three 18-hole layouts at Big Cedar.
Ozarks National
This Coore and Crenshaw layout takes great advantage of the natural terrain. Almost every hole is laid out across a ridgeline providing long views and exposing every shot to the elements. On the day we were there, the wind was up, gusting to 40mph.
I'm sure summer rounds are less blustery. For us, it was British Open conditions. Small fades became huge slices. Balls were jittering on the green as we addressed putts. Regardless, Ozarks National is a visually stunning and difficult track. Blind tee shots, water, waste areas, and undulating green complexes will challenge every player.
You are going to hit some good shots that run into the gunge at Ozarks National. It will test your temper. In that way, it feels like a Scottish links course when conditions are windy and dry.
Every hole has a 10-mile view across the hills and valleys of southern Missouri. It beat us up on the day we played, but I'd love to see it in the spring under friendlier conditions. It boasts a couple of drivable par-4s and plenty of risk-reward holes that force you to think your way around.
What I liked best was that it was different from Buffalo Ridge even though the two are built adjacent to each other. Ozarks National felt like a course in Northern California with pines, sand dunes, forest, and uneven lies. I can't wait to get another look at it in the summer.
Payne's Valley
Tiger's first public-access course is a big deal. The fact that it was built in the heart of the Ozark Mountains seems strange to even to this native Missourian. While it is currently open for play, the fact is that it's still under construction.
As Tiger has said, it is designed to accommodate a wide variety of handicaps. The fairways are enormous, the greens are huge, and there aren't many holes that present the challenges found at Buffalo Ridge and Ozarks National. Low handicappers will find it a low-stress round.
But the magic of Payne's Valley isn't in the difficulty of the layout. I feel secure in saying you've never played a course like it. There are two stretches that define the vision of the architect and make Payne's Valley an unforgettable experience.
The first stretch is holes 4 through 7 which are built around a giant man-made pond. A waterfall feeds a stream that pours into the pond which frames the green on #4. The 5th hole is a par 3 set out on a peninsula that looks like an island from the tee. The 6th and 7th flow around the rest to create a group of holes you might expect to see in Florida or the Carolina coast.
You find yourself looking at your playing partners and saying, "Wow, this place is bonkers."
The closing holes of 15-18 are in and around a natural bowl of limestone cliffs that look like no other course in the world. It's hard to stop gawking at the memorable home stretch. Every sightline is the cover of a golf architecture book. Water comes into play on the last three holes as well. It all perfectly combines into a stark harmony of tan stone, dark water, and green grass.
The finishing stretch at Payne's Valley is set to become an iconic golf scene, photographed and discussed for years to come.
The 19th hole is simply one of the wildest holes in the world. There is nothing like it. It will blow your mind. It takes you right up to the line between a golf course and amusement park without going over.
After you putt-out, you take a mile-long winding ride up the cliff through streams and under waterfalls. The course falls below as you spiral up the hill. You'll want to stop the cart every 50 yards to take pictures. It's like a self-driven roller coaster climbing in and out of the mountain.
If there is a "Best ride to the Clubhouse Award", Payne's Valley wins hands down.
Top of the Rock
Top of the Rock is what the future of Big Cedar golf can, and likely will, be. It's jaw-dropping. The views, the church chapel, the driving range, the restaurants, the shopping. It's a golfing paradise.
The Top of the Rock course designed by Nicklaus is probably one of the best par-3 courses in America.
Most par-3 courses are a bit of an afterthought. They lack the attention to detail and budgets of their bigger brothers. Not so at Top of the Rock.
It's clear that no expense was spared in designing and building the nine holes. I'd describe it as a Japanese garden meets Ozark Mountain dream.
It's challenging, beautiful, fun – it's the perfect way to spend an afternoon with friends, chatting about the morning round.
After, enjoy a drink on the verandah overlooking the lake and soak it all in. It might be the prettiest 19th hole drink you have outside of Pebble Beach.
Mountain Top
Mountain Top is the 13-hole par 3 course located at the Payne's Valley facility. Designed by Gary Player, it might be the least publicized course at Big Cedar, but it was not to be missed.
The best part of the course is that it can be played as a traditional par-3 course or as a miniature course for new or young golfers. If I was a 10-year old kid, I would think Mountain Top was the coolest course in the world.
Low handicappers will probably think it's just "OK", but that's missing the point. If you have kids who want to play golf at Big Cedar but you don't want the price tag of one of the big tracks or dirty looks you'll get clogging up the course with your kids in tow, Mountain Top is your answer.
You'll love it, they'll love it, and you will get some incredible views and great golf in the bargain.
The fact that Mountain Top is 13 holes seems weird at first. Oddly, it's the perfect number. It's a satisfying meal without feeling stuffed.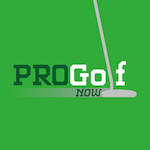 More Than Golf
Big Cedar is much more than golf. It's a short ride to Branson where you can see every form of entertainment under the sun, the Lodge at Big Cedar has every outdoor activity you can imagine. Shooting, fishing, boating, hiking, and there is a spa if you need to work out the kinks later.
It is certainly intended to cater to families and everything feels casual and friendly. That's also part of the draw. Southern Missourians are down to earth folks who are thrilled to share the magic of the Ozarks with you. Everyone in your group will find something special even if they don't golf.
So you are on notice, golfers. Bandon, Pebble Beach, Whistling Straits, Streamsong, Kiawah – all are amazing and should be on your list. Now get excited to add another – Big Cedar. And don't be surprised if it becomes a place you want to visit year after year. It's that good and only getting better.