What Happened to Jordan Spieth? A look at the former great
Jordan Spieth is making his 2021 debut in Hawaii at the Sony Open. Is this the year he will finally break his brutal slump?
On July 23rd, 2017, Jordan Spieth was on top of the golfing world. He showcased his incredible skill at Royal Birkdale, pulling off a show-stopping recovery from the driving range and punctuating the tournament with an iconic eagle at the 15th . Spieth held on and finished three shots ahead of Matt Kuchar in an epic duel to capture the 2017 British Open.
He became just the 2nd player (after Jack Nicklaus) to win three majors before his 24th birthday and stood at #2 in the Official World Golf Rankings. Dozens of records seemed within his grasp, and the golf world eagerly awaited Jordan's next feat.
On January 14th, 2021, Jordan Spieth will tee off in Hawaii, and returning to the top of the golfing world must feel like the equivalent of climbing Mt. Everest. He has fallen to 85th in the Official World Golf Rankings, failing to win on any major tour since his triumph at the British Open. In 69 official events from 2018-2020, Spieth finished in the Top-10 12 times; this equates to a 17% success rate. For comparison, he finished in the Top-10 just over half the time from 2014-2017.
Golf is an infamously fickle game, but this drastic decline is unfathomable. It is hard to find an example of someone who has experienced a similar collapse to Spieth's; David Duval is remembered for his sudden dissolution of skills, but he only had one major to his name, and was turning 30 when the golf gods cursed him.
Johnny Miller also had an amazing peak with a specular burnout, at one point not winning for nearly four years. Similar to Duval, though, he was reaching 30 when his game abandoned him, and many of his issues stemmed from the putting yips. Spieth's youth and the source of his challenges make his fall starkly different in almost every way.
So where does this leave Jordan Spieth? How has he fallen so far, and where will he go from here? There is both a significant amount of qualitative and quantitative analysis we can dive into to find out.
From a pure numbers perspective, Spieth's decline has been equivalent to watching a NASCAR wreck. I already covered his lack of high finishes but his Strokes Gained stats further showcase his challenges. The former University of Texas student has never been a particularly long driver or accurate driver of the golf ball but he still ranked 15th in Strokes Gained: Off-The-Tee in his breakout 2015 campaign. That ranking fell every season thereafter before bottoming out at 176th (!) in 2019, with a small improvement to 165th last season.
Additionally, Spieth previously was one of the PGA Tour's better ball strikers. He finished 11th in Strokes Gained: Approach The Green in 2015, and ascended to 2nd in 2017. The three-time major champion has been unable to achieve consistent iron play in recent years, though; his 2019 and 2020 seasons saw him combine for negative .116 Strokes gained in this category, not finishing better than 97th on the PGA Tour either season.
Clearly his long game – both driving and iron play – have significantly faltered during this prolonged slump.
To most golf fans, though, Spieth's calling card was never his long game. Rather, he was renowned for his short game and for good reason; when he broke onto the scene in 2015 at the tender age of 21 the Dallas native finished 9th in Strokes Gained: Putting and 7th in Strokes Gained: Around-The-Green en route to two major titles. However, the stats show this was not the primary driver of his success. In 2017 – when he won three times, including the British Open – Spieth finished 48th in putting. In Total Strokes Gained (essentially the 'WAR' of golf), he finished 2nd.
Fast forward to 2019 – a brutal year featuring the same amount of missed cuts as Top 10's – the two-time U.S. Junior Amateur Champion was 2nd in putting, gaining .862 strokes on the field. Turns out, it does not matter how well you are putting when you finish 157th in Strokes Gained: Tee-To-Green and struggle to set yourself up for consistent birdie looks.
This all feeds into the qualitative analysis around Jordan's decline and showcases the flaws in his approach to winning at the highest level. For better or worse, the best players of this generation are normally long, accurate players who can rely on their distance prowess to overcome other weaknesses.
Take a quick look at the players who have multiple majors in the 21st century: Tiger Woods, Phil Mickelson, Ernie Els, Dustin Johnson, Brooks Koepka, Bubba Watson, Rory McIlroy, Martin Kaymer, Zach Johnson, Retief Goosen, Vijay Singh, and Jordan Spieth. With a couple of exceptions (noticeably ZJ), this group is composed of bombers who compliment their game with excellent ball striking. Simply put, it is much easier to consistently win if you hit it farther than your competitors.
In his multiple-major-winning 2015 campaign, Jordan ranked 78th in Driving Distance and 80th in Driving Accuracy; in his dominant 2017 season, he finished 75th in distance and 101st in accuracy. He is not (and has never been) a long driver of the golf ball, and therefore is forced to rely on stronger mid & long iron play and an incredible short game to consistently set up birdie opportunities while avoiding bogies. This provides a thinner margin for error than what other multiple major winners face.
Spieth's talent is undeniable, and it is difficult to see himself staying in this slump the rest of his career. He is still working with Cameron McCormick but recently started consulting with Butch Harmon; this is a smart step to try to break his prolonged golf spiral. While golfers (and athletes in other sports) often change their methods at whim in hopes of finding a spark, Jordan has been a terrible driver and ball striker for three seasons now, and introducing a fresh voice and perspective is an encouraging sign that the former Longhorn is acknowledging the issues at hand. I mean, anytime you say a player struggling with the driver like this it raises the alarm bells:
Is 2021 the year Jordan Spieth finally breaks through? It is tough to say. Any golfer (even an amateur) mired in a period of poor play will attest that breaking old, bad habits feel next to impossible. The likelier answer is that Spieth begins to turn the tide this year; his years of golfing success, talent, and grit make it nearly impossible to continue on this downward slide. But his record-breaking start to his career was sadly a mirage, an unsustainable model featuring peak long iron play, incredible putting, and a lot of luck and short game 'magic' that is difficult to maintain.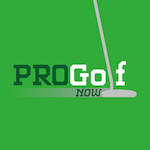 Jordan Spieth can rise again; if he wants to return to contending in multiple majors, he will likely need to change his approach in 2021 and beyond.