2021 golf drivers offer a host of high-tech features that promise to perform
The 2021 drivers are all getting released and there are more choices than ever to fit your game.
It's pretty much like Christmas all over again for golf equipment junkies when the big brands release their new drivers. These clubs are the flagship products for the manufacturers. They define the brand direction and generally draw all the ooohs and ahhhs.
With their massive price-points and mark-ups, success in the driver segment can make or break the year for a manufacturer.
Typically, every brand promises more distance, better forgiveness, and faster speeds. While this is still true in the macro sense, manufacturers are now fully embracing customization. By that I mean there isn't just one model with some weight and hosel adjustments.
In 2021, every major brand has introduced multiple models that target golfers by speed, handicap, and desired trajectory.
This is undoubtedly the path forward as golfers have become obsessed with custom-fitting every stick in the bag. While most of us would benefit more from a few lessons than a $500 custom fit driver, that's not as much fun, is it?
So let's look at the best way to spend $500+ other than securing a tee time at Pebble Beach.
TaylorMade
Last year was the debut of the SIM driver series. This year it's SIM 2 – Electric Boogaloo. OK, I made that up. But the lime green accents on the blue and black head look electrifying. Seeing the recently released SIM 2, you get the same rush as when you see a Ferrari. It stirs the soul. It looks fast standing still. If Tony Stark played golf, he'd swing this bad boy.
The SIM 2 is certainly related to the original SIM, but the specs read like a new Space Force fighter.
In a nutshell, here's what they are promoting to consumers: Forged Ring Construction with a Speed Injected Twist Face, Thru-Slot Speed Pocket, Split Mass Weighting, and powered by the SIM Inertia Generator.
Mercy. That's a lot of … stuff.
Now I can't tell you how any of this works or if it's right for you. I'm not an engineer. But TaylorMade is making your choice a little bit easier by offering three distinct models: Sim 2, SIM 2 MAX, and SIM 2 MAX D.
This trio of set-ups is where the driver market is currently headed. All the big OEMs have these variations.
SIM 2 is the Tour model targeting lower handicappers with higher swing speeds and players who like to work the ball off the tee. It will produce the lowest spin (and trajectory). In the right hands (like Rory's) it is a bazooka. In the hands of a high-handicapper, it will be less forgiving.
SIM 2 MAX and MAX D are the models most of us should zero in on. As the names suggest, these are more forgiving and the "D" model has built-in draw bias.
See the latest from TaylorMade.
Callaway
The Epic driver line is back, building on the familiar Jailbreak technology that has defined the Rogue, Mavrik, and Epic lines in the last few years.
The new Epic is the first introduction of what Callaway is calling the Speed Frame. This internal structure is designed to provide more stability and provide designers more options in moving weight around the head.
Unlike Taylormade, Callaway is still utilizing sliding weights on two of their models: The Epic Max and the Max LS (Low Spin) models. If you like to tinker with weight distribution, Callaway is a driver that will catch your eye.
Like most drivers these days, the Epic also has adjustable lie and loft on the hosel and a myriad of custom shaft options. (Word to the wise, don't add a $300 shaft unless you get fitted.)
And buzzwords? Yep, Callaway has those, too.
A.I. designed, Jail Break Speed Frame, Flash Face, Cyclone Aero Shape, and a Hemi engine. Just kidding. It doesn't have a Hemi. But like all the competition, Callaway is taking the high tech approach.
See the latest from Callaway.
Cobra
Cobra has embraced its mad scientist reputation in looks and design. What else would you expect from the brand that sponsors Bryson Dechambeau? I like that Cobra isn't afraid to color outside the lines with their designs. They are the black sheep of the big brands and that suits them fine.
It also helps when your lead dog is known for hitting the longest drives on Tour and winning the US Open. That will grab attention, and rightly so. Cobra is more than a pretty face; it's as high-tech and performance-driven as any other brand.
Cobra's latest offering, the RADSPEED drivers, also come in low spin, maximum forgiveness, and draw bias models. Again, there is a choice for every level of player.
Cobra is becoming known for its CNC-milled faces. This process is more exacting than traditional methods and Cobra says it helps them enlarge the sweet spot and be more precise with moving weight around the head. They also give users some modest weight tweaks with front and rear adjustable weights.
As you might guess, the RADSPEED driver looks like it was hatched in a Sci-Fi studio. It's bold and colorful while still appearing stealthy. Your friends will notice when you bring this thing out of the bag. If you like Rickie Fowler's sartorial flair and Bryson's prodigious drives, Cobra RADSPEED is right up your alley.
See the latest from Cobra Golf.
Most of all, get fitted for your swing with a shaft that performs for you, not Dustin Johnson. All these drivers are capable of hitting bombs, but some will feel better than others to you.
Ping
There isn't a better looking 2021 driver than the Ping G425. Where TaylorMade, Cobra, and Callaway have adopted Day-Glo accent colors, Ping has gone with a black, silver, and gray color scheme that is drop-dead gorgeous.
Ping has done a great job avoiding ugly colorways (Callaway Mavrik, I'm looking at you.). The bronze on the G400 was a stretch, but the G410 red was a big improvement.
The G425 is the best looking of the bunch. Ping wins the contest for shelf appeal in my book.
Ping has long been about forgiveness and distance. They are one of the originators of game-improvement equipment, along with Callaway. While Callaway seems intent on running away from their roots, Ping still embraces theirs in all the best ways with the G425 models.
Again, Ping offers the G425 in Max, LST (low spin), and SFT (draw bias) versions. Like the TaylorMade SIM 2, the new G425 line is more evolution than revolution. For Ping, it's all about forgiveness and MOI. That's not a bad thing, particularly for average golfers who don't hit it on the screws every time.
See the latest from Ping.
Titleist
This is a really big year for Titleist drivers. I say that because last year was a bit of a mess. How do I know? The cheapest used drivers on sites like 2nd Swing and eBay are the 2020 Titleist TS drivers. The market is flooded with them. That means lots of folks gave up on them for one reason or another.
It's also clear from the 2021 TSi models that Titleist wants a bit of a do-over. The good news is that early reports say they got it right this year. The TSi is already generating buzz on the PGA Tour.
Titleist remains the golf brand with the most gravitas in the game. Living under the same roof with the Pro V1, Scotty Cameron putters, Vokey wedges, and FootJoy shoes, Titleist can rightfully claim to be the gold standard in golf.
For years, their clubs were the choice of better players everywhere. But that's not where the money is in the club business. Until recently, if you didn't carry a single-digit handicap, Titleist clubs weren't for you. Titleist wants to broaden their appeal to more golfers and the TSi, along with the T400 irons, are a good start.
Still, Titleist isn't chasing the distance dragon like the others. Titleist is about precision, not flash. You won't find a dictionary full of buzzwords on their website. They are still very much immaculate clubs for better players.
The TSi2 is the standard offering with the TSi3 providing movable weight tech for players who "create more consistent contact." That's not me. And if it's not you, be aware that, while Titleist makes beautiful, high-performance drivers, they aren't for everyone.
See the latest from Titleist.
Other Options
PXG, Mizuno, Cleveland, and Srixon are other brands you should seriously consider. Don't discount these brands just because you don't see them at retail as often as the big OEMs.
PXG is finally addressing the lower end of the market with a driver that is in a competitive budget range. Srixon and Mizuno make fantastic clubs. Lots of Pros play Mizuno irons. Srixon will be a brand you hear a lot more from in the next year. Cleveland continues to make some of the best wedges in the game and their drivers are very friendly to higher handicappers.
The most important aspect of getting a new driver is testing it yourself. Almost all of the drivers on the market are maxed out to the edges of legal performance limits. Know that there are no wrong answers, but some will perform better than others for you.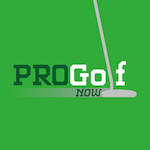 Most of all, get fitted for your swing with a shaft that suits your swing, not Dustin Johnson's. Go with the data and your gut when testing. Don't buy a brand just to have a name in the bag. Pick the one that works for you, regardless of the logo on the sole.