Genesis Invitational: Matthew Wolff Has Roller Coaster Round
Matthew Wolff is one of the brightest young stars in the world of golf. But he has also shown that he can have some wild rounds at times on the PGA Tour. Saturday at the Genesis Invitational was one of those days.
Fans should have known it would be this kind of day from Wolff's very first shot. He played the back nine first, opening with the short par-4 10th hole. Wolff's drive went over the green and into the native area behind said green. He chipped into the rough, then into a sand trap. By the time he was finished, Wolff would record a double bogey.
He would bounce right back with a birdie on the 11th hole to get back to 1-over on his round. Next, Wolff parred the 12th hole, one of just six pars he would have in his Saturday round.
Wolff bogeyed the 13th hole to slip back to 2-over par. After pars on the 14th and 15th holes, Wolff bogeyed the 16th hole. He would par 17 and bogey 18 to shoot a 4-over par 40 on his first nine.
Things got really wild for Wolff on his second nine.
Wolff would birdie the first hole. But on the par-4 second hole, he got into the rough and couldn't get out. He did hit the green with his third shot but he would three putt for a double bogey.
The roller coaster continued for Wolff as he birdied the par-4 third hole. He had a par on the fourth hole before he bogeyed the fifth hole. He was 5-over par on his round at that point.
Wolff birdied the par-3 sixth hole. After a par on the seventh hole, Wolff closed his round with bogeys on the eighth and ninth holes.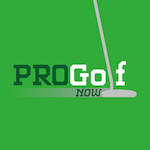 For those of you scoring at home, Wolff's round consisted of six pars, six bogeys, four birdies and one double bogey. It all added up to a 6-over par 77 which leaves Wolff in a tie for 64th place out of 67 players who made the cut.
It wasn't a great round for Wolff on Saturday, but it certainly was an adventure.