Some Rules for Woods-Mickelson Match Two Will Surprise
There is a special set of rules for The Match Two with Tiger Woods and Phil Mickelson that are unlike other rules in professional tournament golf.
Most everyone will be surprised by some of the unusual rules for The Match Two.
For instance, there's a rule that permits Tiger Woods and Phil Mickelson, as well as Tom Brady and Peyton Manning, to wear shorts. That's strictly forbidden on the PGA Tour for players. You can think of that as the comfort rule since the event will be played in South Florida, which is sure to be quite warm, although nothing like August.
The One Ball Rule has been rescinded just for the playing of The Match Two. The One Ball Rule means that whatever kind of ball a player tees off with is the kind of ball that must be used throughout the round. If a ball is damaged during play, a golfer can typically substitute a new ball of the same kind, but he cannot change the kinds or manufacturers of balls during a round.
How serious is this rule? Russell Henley was penalized eight shots last fall at Mayakoba for violating the rule, and it caused him to miss the cut.
Along with the rules, formats for the Match Two are going to be a bit different.
The formats of play will change from the front nine to the back nine, which never happens in regular PGA Tour events. Golfers will play better ball of partners for the first nine holes. Then they will change to modified alternate shot for the second nine.
In addition, on the front nine, amateurs will be given three handicap strokes. The strokes will be on one par three, one par four and one par five. The PGA Tour says those holes will be identified by the "committee," which sounds a little like Communist party rules, but it means that everybody will agree on which holes to use for the handicap strokes. Hopefully, they are holes where the amateurs, Brady and Manning, have a chance to win a hole.
Modified alternate shot, which used to be a feature of the J.C. Penney LPGA/ PGA Tour event and is still played at the Shark ShootOut. Each golfer hits a drive, and the players on each team then pick which drive they want to use. After that point, players alternate hitting shots until the hole is won by one team or the other.
Even though there's supposedly going to be betting by viewers, the PGA Tour does not allow Tour players to bet on the outcome of any tournament or event, so how interim bets will be handled is anybody's guess at this point. There could, perhaps, be a bet on whether someone makes a shot, for instance. It doesn't prohibit Brady or Manning from making bets as they are not Tour players.
In addition, if, for instance, neither player can share information about the event in advance. So, for example, if Mickelson's psoriatic arthritis is giving him a pain somewhere, he can't disclose that to anyone in advance of the match unless he discloses it to everyone in advance. Same for Tiger Woods, if he gets a twinge. If they only told certain people, that would be considered inside information, and the Tour prohibits that.
As each player will have his own cart, there won't be social distancing problems. However, the carts, which are being provided by E-Z-Go, will be auctioned as part of the All in Challenge.
If weather halts play until beyond dark, the finish will be on Monday.
In the event of a tie, the match will be extended to a short hole, and that hole will be played until one side wins the hole. The format for the playoff will be a modified alternate shot.
All players will be tested for COVID19 before the match and will have to be cleared to play.
Players will not use their own funds, which disappoints some fans who think this would add to the excitement. However, it would probably violate a PGA Tour rule on gambling.
As Mark Steinberg, Tiger Woods' agent, said in an interview on Fox Business on Thursday afternoon…
"All money for this event is going to charity. Not one dime is going into the pockets of any of the four players which was dramatically different from two years ago when Tiger and Phil faced off head-to-head."
The event is guaranteeing a minimum of $10 million to COVID relief.
"We think it could possibly even double that," Steinberg added.
Just as in the TaylorMade Driving Relief event, distance measuring devices will be allowed, replacing caddies for this event.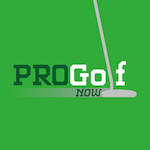 So far, there's no word on who will be the designated flag puller for The Match Two, but it's sure to be someone trustworthy and interesting.