Tiger Woods: what he brings to "The Match: Champions for Charity"
Tiger Woods is ready for Sunday's second editon of "The Match".
Tiger Woods, quite simply, is one of the two or three greatest golfers of all time. Just look at everything that Woods has accomplished during his career. And when he's motivated, as he will be in this weekend's "The Match: Champions for Charity", Woods is very hard to beat.
Woods, as has been well-documented, is the winner of 82 PGA Tour events including 15 majors. That's as many tournaments as anyone ever (he's currently tied with Sam Snead) and more majors than anyone not named Jack Nicklaus.
Woods will partner with former NFL quarterback Peyton Manning to take on Phil Mickelson and Tampa Bay Buccaneers' signal caller Tom Brady on Sunday afternoon at Medalist Golf Club in Hobe Sound, Florida. While the two quarterbacks could play a significant role in the competition, the result will likely be decided between Woods and Mickelson.
When the pair met two years ago in the original version of The Match, it was Mickelson who topped Woods on the 22nd hole of the event. This time around figures to be competitive again, although Woods surely has not forgotten that Mickelson won the first match. Especially with Mickelson doing quite a bit of trash talking leading up to Sunday's match.
Woods brings a ton of game to the match, that's an understatement. Driving? When he's on, Woods is one of the best drivers of the golf ball ever. Iron play? Again, Woods is among the best iron players ever. Short game? You guessed it. Although Mickelson might be better, Woods has an outstanding short game. And putting? Perhaps no one has ever made more clutch putts than Woods.
Not only is Woods one of the greatest players ever, but he changed the PGA Tour in ways that no other player ever has, or ever will.
Woods took the tour from something that fans watched occasionally to a totally new phenomenon.
The marketing of Woods, led by Nike, presented him to the world like no golfer has ever been presented before. The hype surrounding Woods was like few other athletes before him.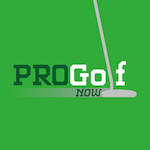 The best news for Nike, and especially for Woods, was that he not only matched the hype – he blew it out of the water. After turning pro in 1996, Woods won the Masters in 1997, the first of his 15 majors. In 2000 and 2001, he won all four majors in a row. It was not considered a Grand Slam because he didn't win them all in one year. But the Tiger Slam was something that may never happen again.
With all of that being said, if Woods is on his game on Sunday, it probably won't matter much what the other players do. Despite injuries and issues off the course, Woods is still one of the best golfers in the game. And he hopes to show Mickelson that he has not forgotten about the first round of The Match.