Top Golfers from Each State: Arizona Golf and Rich Beem
As the series continues, we head down South and look at Arizona golf to see the top golfer the state has produced, none other than Rich Beem.
When it comes to Arizona Golf, you would think that the state would have produced a ton of golf talent. At first glance looking around online, you would continue to think so as Arizona Golf returns a ton of results, from Phil Mickelson and Jon Rahm to Cristie Kerr. Unlike Rich Beem, none of them were born in Arizona.
That's what we are focusing on as we go throughout the series. It isn't just about who identifies or is known as a resident of Arizona. It's about the players that were born there. Even if they moved away early like Alaska's Danny Edwards, he is still an Alaska product.
Trying to figure out where to assign players can be a headache. That's why we are sticking with where they were born.
Which is why Rich Beem is the best Arizona Golf has produced in the pros.
With only four wins, you could make the argument for a couple of other players from the state of Arizona. When it comes down to it, what puts Rich Beem over the top for Arizona Golf is the fact that, back in 2002, he won the PGA Championship.
The Phoenix product, it seemed like college would be the end of his golf career. Although he was born in 1970, he didn't really take it seriously until 1998 after seeing J.P. Hayes win the Buick Classic. It helped Beem out, as 1999 would be the year of his first professional win, taking home the trophy at the Kemper Open.
It would be a wait of a few years until he found another win, but 2002 was easily the best year of his golf career.
He would win the International at the start of August, a Stableford event. Just two weeks later, he found himself at the PGA Championship. He would shoot 72-66, and take a share of the lead heading into the weekend. After another 72, a final round 68 would be just enough to hold off a Tiger charge, where Rich Beem would win by one stroke. It would be his first career major and his last win on the PGA Tour.
Even though it was a tough ending to what looked to be a promising career, Beem is still around, playing in The PGA Championship each year, earning the exemptions from that 2002 win.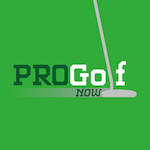 When all is said and done, it was enough to earn Rich Beem the title of the best golfer to be born in the state of Arizona.