Best Golfer from Each State: Mississippi Golf and Mary Mills
We continue our best golfer series with a look at Mississippi Golf and Mary Mills.
Mary Mills goes down as the top Mississippi Golf product, and it started at a young age for her. Although she didn't pick the game up until age 11, she started winning big-time events by the age of 14.
For eight years in a row, she would win the Mississippi State Amateur event. She won plenty of medals in other events at this time as well. The most impressive feat would occur, at least so far in her life, once she got to college.
While on the golf team at Millsaps, Mary Mills would establish herself already as the best to come from Mississippi Golf.
It would be an impressive feat for any golfer to be the number one for all four years while they were in college, regardless of where they playing. Mary Mills did just that at Millsaps, with one piece of added difficulty. She did it on the men's team, playing as their number one all four years that she was there.
Mills would graduate college and stop playing the Mississippi Amateur in 1962, turning Pro and moving to the LPGA Tour. Her success would continue, as she would win rookie of the year.
Just one year later, she would find herself in contention at the 1963 U.S. Women's Open. That's putting it lightly, as she actually would go wire-to-wire to win, with three strokes on her nearest competitor. It would be her first LPGA Tour win and first major victory as well. Mills, however, was just getting started.
After a September victory in 1964, she found herself going up against one of the all-time greats in Mickey Wright at that year's LPGA Championship. Mills struggled on day three, losing the lead to Wright, and would enter the final round two strokes back. A final round 69 would earn her a second major win over the impressive Wright.
A decade later, Mills would earn her third and final major at the same LPGA Championship. A little more consistent this time through, she would shoot 73-73-72-70 to win by one stroke.
Her final win on Tour would come one month later in July of 1973. She continued to play a full LPGA schedule for another decade, earning plenty of top tens and earnings along the way.
Her golf career would continue, as she earned her degree in landscape agriculture, using that to become a course designer.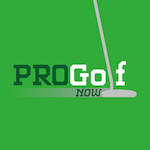 There aren't a ton of pro golfers from Mississippi. When it comes to Mary Mills, that fact doesn't matter due to her spectacular career. Congratulations to Mary Mills on being the top Mississippi Golf product.