Best Golfers from Every State: New Hampshire Golf and Jane Blalock
We continue our best golfer series by looking at New Hampshire Golf and the best to hail from there, Jane Blalock.
We have another entrant into our best golfers from each state series hailing from the LPGA Tour. Joining, among others, Michelle Wie and Edean Anderson Ihlanfeldt, Jane Blalock takes the title of top New Hampshire golf product.
You would think that from a Northeastern state like New Hampshire, it might be tough to find a wide assortment of golfers or at least one that had an incredibly successful career. That isn't the case though, as Jane Blalock could be considered the Dan Marino of LPGA golf.
When you see all that Jane Blalock accomplished, you can see why she is the top of New Hampshire golf.
I compare her to Dan Marino for one reason. In case you didn't know, he is widely considered one of the best players of all-time to never win a super bowl. Some even think he is the GOAT, whether they are totally justified in their thinking or not. One of the best passers and most important players of all-time.
The reason for the comparison is that Jane Blalock is the winningest player in LPGA history to not have a major. With 27 wins, she was one of the most successful regular event players to ever play the game. Even more impressive is a streak that she holds that will never, ever be beaten.
No, this isn't fake emphasis or a silly point I'm trying to make. You may have heard of Tiger's streak when it comes to making cuts, where he holds the PGA Tour record at 142 events over an eight-year and four-month span. Well, for Tiger to break Blalock's streak, he would've needed to play another nine years and three months without missing a cut.
That's right. He would've needed to double plus some to get there. Blalock played an outstanding 299 events in a row without missing a cut. It's almost hard to fathom and wrap your head around. She played around 25 events a year between 1969 and 1980, never missing a cut.
Turning Pro in 1969, she would earn Rookie of the Year honors. Her first win would come the next year, and she would put together 24 of her 27 wins in the 1970s.
Although she never won a major, she did get close a handful of times. A fourth-place finish at du Maurier in 1980, a third at the U.S. Open in both 1971 and 1976, and second twice at the LPGA Championship in 1972 and 1980. 72 was her closest chance to get it.
Going into the final round, she was only a single shot behind Kathy Ahern. Unfortunately, she would fall apart in the final round, shooting a 74 to Aherns 69.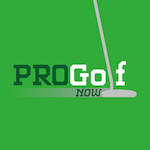 Although she wasn't able to come through in a major, she had a spectacular career, and Jane Blalock easily goes down as the best to come from New Hampshire Golf.