WGC FedEx St. Jude Invitational: 2020 Staff Picks to Win
Next up on the PGA Tour schedule is the WGC FedEx St. Jude Invitational, and here are the staff picks to win.
You know, I think I'm going to be happy when this week is over. Not because it will finally be time for a major. Not because baseball is in full swing. It's because I won't have to type our WGC FedEx St. Jude Invitational anymore.
Nothing against the tournament itself, it's just a pain to type out over and over… and over… and over.
Alright, enough complaining. I'm a Mariners fan, there is enough in my life to complain about just from that along.
It would've been downright impressive if someone last week would've picked Michael Thompson to win. The man was outside the top 150 in the FedEx Cup standings and just wasn't expected to contend.
It's what is both fantastic and frustrating about golf. Did you think one of the favorites was going to win again, like Jon Rahm the week before? Nope, here comes someone out of nowhere to win.
We did have a couple of members of our staff tell you to go after Tony Finau, which was a pretty good choice seeing as he finished in the large group that was T-3rd. Let's see if we can parse the star-studded field this week at the WGC FedEx St. Jude Invitational to get you a winner.
Here are the staff picks to win the WGC FedEx St. Jude Invitational.
Viktor Hovland
Cam Cobey – He's due for a win here after playing really good golf since the restart.
Justin Thomas
Richie Randolph – JT has been up and down in the return to golf but his playoff loss at the Workday will drive him to victory in Memphis this weekend!
Bill Felber – There are 30 guys who could win this event. I'll take one of them, Justin Thomas.
Kathy Bissell
Xander Schauffele
Hans Geevers – I am rolling with Xander Schauffele to win this week's WGC-FedEx St. Jude Invitational. The 26-year-old American finished third at the Charles Schwab Challenge in June.
Webb Simpson
Kasey Kuhrts – Webb is top 20 on the PGA Tour in 8 of my key stats this week. 1st in Par 4 efficiency 450-500 yards, 1st in birdie or better percentage with 37.50%, 3rd in bogey avoidance, 7th in ball striking, 11th in strokes gained on approach, 14th in GIR percentage with 71.18%, 17th in strokes gained putting, and 19th in driving accuracy. Pairing that with a 2nd place finish last season at this event, I think Webb gets it done this week.
Tyrrell Hatton
Tim Letcher – He has been solid on tour in 2020, with top-six finishes in each of his four events this calendar year. Now, Hatton takes the next step forward in his upward career trajectory with a win in a World Golf Championship event. Check out more about him in this week's article.
West Valentine – He's had success this year and I think he might be primed to win again. TPC Southwind is not a course that has to be over-powered. Many shorter hitters have won in the past. I expect the course to reward accuracy more than distance and Hatton is sharp on his approach game.
Jon Rahm
Mike Randleman – Check out an excerpt from this week's power rankings…
I think the best is still yet to come for Rahm, who is seeking his first major next week at the PGA Championship. For now, I like him to keep his game sharp at the WGC-FedEx St. Jude Invitational. The Spaniard looked good in his TPC Southwind debut in 2019. Rahm finished solo seventh (62-71-68-69) and tied the tournament's low round of 62 in round one.
Rory McIlroy
Chris O'Day – I can't put together an article about how I think one of the four favorites are going to win this week, and then pick someone outside of that group. I'm going with Rory, hoping to find a little better luck with a different Irishman this week. His SG numbers this year are great. He ranks 4th off the tee, 15th on approach shots, and is 5th overall in SG. If the putter in on this week, Rory will walk away with the win.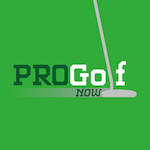 Best of luck to everyone this week at the WGC FedEx St. Jude Invitational. Especially to those picked by the staff here at Pro Golf Now.