US Open: A Real Chance to see a Horrible Winning Score
In case you have been under a rock lately, Winged Foot looks to be quite challenging, and we have a chance to see history at this year's US Open.
14 years ago, Geoff Ogilvy won by going out and shooting +5. Fuzzy Zoeller won in 1984 at -4. Hale Irwin shot +7 in 1974, and Billy Casper shot +2 in 1959. What do these all have in common? They happened at the site of this years US Open, Winged Foot.
There is a strong chance that something like that is going to happen again this year. Byeong Hun An went and shot +8 during his practice round earlier this week… and that was just on the back nine.
Oddly enough, that mark of +8 is supposedly what the superintendent of the course is aiming for. I don't know if he just wants them to struggle, or if he wants this iteration to break the "record" set in 1974 by Hale Irwin of +7.
Imagine. Fridays round is over, and the cut line is posted… at something around +10. How insane would that be? It's something that is in play, especially if the videos making the rounds about how intense the greens are rolling. I've seen a handful where players throw a ball or putting it towards one side of the green, only to watch it turn around and come back, either stopping because it hit the hole, or rolling to the other edge of the green entirely.
I've talked about how this course could be built to humble some of the best names in golf, and I think it is a great thing for the game of golf. It doesn't really matter what the sport is, there are always fans out there that think they could show up and reasonably compete against the pros. Whether it is ballers thinking they can beat Brian Scalabrine (who then smoked them all), to hitters falling down when they see a real curveball, to the intimidation factor of an NFL player being truly that large.
We could possibly be seeing the best golfers in the world, many of whom hold handicaps that are +5 or better, struggle to shoot par at the US Open. Your buddy who is a 7 handicap thinks he could shoot 85-90 at Winged Foot? Yeah, he would be happy to break 115. We are about to see something that is on an entirely different plane, something that many of us will never get the chance to see in person.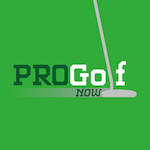 Be ready for it come Sunday, when the leaderboard has a bunch of names with "+" next to their scores. Winged Foot is here for you, and the US Open is ready to eat.