Callaway and Top Golf: A Golf Merger in the Making
In a big move for both sides, Callaway and Top Golf have announced a merger, with Callaway becoming the majority owner of Top Golf.
Top Golf is one of the greatest things to happen to the world of golf in the last decade. Being able to play golf at a driving range, but with a much more relaxed atmosphere, shot tracking, side games, and booze available for those interested. Callaway now takes the reigns of Top Golf after becoming the majority owner in their merger.
Callaway has been a strong minority owner of Top Golf for quite a while, previously holding 14%, a stake that they purchased way back in 2006. For a company that only seems to be growing, this seems like a great way for Callaway to continue making new money, avoiding any potential downfalls that could've been predicted, and is a welcome addition to any potential ways of continuing to grow their presence.
If you haven't been to Top Golf (like me, there are none close by), the premise is as follows. Leveled driving range, tons of mini-games and tracking available, food and drinks, and a looser and more easygoing atmosphere. Think about your times at a regular driving range. Most people are annoyed by any noises outside the golf realm. It's the complete opposite at Top Golf.
Don't think that Callaway, already having that 14% ownership, was able to get a smoking deal on the acquisition. They had to spend quite the hefty amount, dropping around $2 billion to acquire Top Golf. 
Top Golf continues to grow as well, leading to that large price tag. They crossed the billion-dollar mark in revenue in 2019, due in large part to not just the number of locations that they have, but to how well they are spread out across the globe. They have over 60 locations and actually saw 20+ million in attendance/customers. Anyone would love to have that kind of reach… and now Callaway does.
There isn't much downside to a deal like this, at least not that I can think of. You are pairing the elite entertainment option for golf with one of the top golf brands. The likeliest outcome is that we see this as an important step in the growth of golf, with more and more Top Golfers falling into love with the game, and taking their outings no longer just to Top Golf, but out onto the course as well… and buying some Callaway equipment along the way.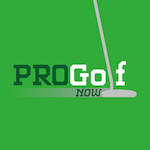 Next time you make it out to Top Golf, once the merger is complete at least, things are going to likely look a bit different. Callaway equipment and gear are going to be what the new/part-time/hipster golfer sees whenever they play. Meaning you are going to be seeing it around more often. Who knows, maybe golf gear will become part of people's everyday apparel.