The Match 4: Tony Romo headlines an All-NFL edition
We've seen many different versions of the Match. Changing it up for the Match 4, what would an All-NFL edition look like?
Earlier this week, I talked about what the Match 4 could do to change things up a bit amidst an All-NBA edition. There are plenty of golfers in all of the major sports, so what would an edition of the event look like if this time, they went with All-NFL players, headlined by Tony Romo? Nothing here is verified, just a group I would love to see play.
Now, we have seen plenty of NFL players that are good golfers already. Just take a look at some of the matches that have been held in the past. Tom Brady and Peyton Manning have both teed up, and we got to see them already, holding their own. Let's exclude them from the Match 4, just for getting some new faces in there.
What's funny is that they are both quarterbacks, and are nowhere near the best-golfing quarterback, who like Peyton Manning, is also retired. This one just so happens to not just be one of, if not the best play-by-play man in football, Tony Romo. Romo continually proves he is the best at what he does on Sundays in the booth and has shown the ability to play well on the course also.
Don't forget that Tony Romo actually played in the Safeway Open back in 2019, and actually opened his tourney with a 70. T-28th after a day of professional golf? Yeah, this guy can hold his own and has a handicap of +1.9 according to his state's handicap site.
Let's move to receiver and take a look at the guy with arguably the best hands of all-time, Larry Fitzgerald. Alongside Kevin Streelman, they actually won the Pebble Beach Pro-Am in 2019. A high single-digit handicap, Fitz would be a great selection in the Match 4.
He won't be the only receiver I'm including in the Match 4 though, and he won't be the best golfer either. That would belong to Adam Theilen, who is reported to have a 0.6 handicap. He played on his high school's state tournament team and actually wants in on one of the upcoming iterations of the Match. Let's get him in!
Lastly, let's get someone who gives Romo a run for his money as the best golfer that will be showing up at the Match 4. Depending on where you look, Ryan Succop has a handicap between scratch at +2.6. He played growing up, throughout high school, and didn't play in college because he chose football instead, which has worked out quite well.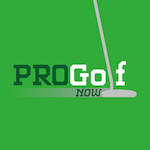 We be getting a great group of golfers… okay, Fitzgerald isn't as good as the others, but a single-digit handicap and being one of the greatest human beings to ever play football is good enough for me. Having it spread across positions would be nice as well. Pit the receivers against the QB and kicker, or split them up and see how they do. It would make for a fantastic setup for the Match 4.