Dark Horses for The Genesis Invitational
Before I jump into this week's dark horses, I want to start off with a recap from AT&T Pebble Beach. My three dark horses were Scott Stallings, Scott Piercy, and Ben Martin. Martin was a huge punt that has done fine in the past, but sadly that didn't happen in 2021. He finished 3-over par and missed the cut. Stallings and Piercy did however make the cut. Stallings finished -6/T30 and Piercy fell off on the weekend, finishing -2/T50. These guys did not find the top of the board, but they gave us four full rounds of golf, which is big for DFS. Pairing them with guys like Daniel Berger, Maverick McNealy, Patrick Cantlay, or Jordan Spieth could have gotten you a lineup in the green.
This week the PGA tour is heading to The Riviera Country Club in Pacific Palisades, California for the Genesis Invitational. This is usually one of the best fields in a non-major event. Sung Kang and Scott Brown were two huge dark horses last year that came in a tie for second! I don't know what their salaries were, but these are usually longshots in most tournaments. These are the so called "dark horses" that you want to look for to come out on top in DraftKings tournaments.
This week I will be providing three dark horses, meaning players that are longshots, but could play really well for their salary. These dark horses are players that are $7,500 and below. Also I only use DraftKings, so these prices will be for their website, but the players can be used on FanDuel as well.
Dark Horse Number 1
James Hahn: Hahn is my first dark horse. He has been on an on-off trend the past four events on tour. He went MC, 10th, MC, 32nd. He went T13, DNP, T14 in his last three years at the Genesis Invitational. He looks great with his recent key stats. Two of them in the top 15, and the other two in the top 80. I am banking off past results and recent stats, and turning a blind eye to the on-off trend, even though this is a on week at Riveria.
The stats I like for the course
Strokes Gained Ball Striking: T11
Par 4 Scoring Average: T7
Birdies or Better %: 61st
Strokes Gained Scrambling: 74th
Dark Horse Number 2
Vaughn Taylor: VT is my second dark horse since he loves himself some Riviera! The past three showings here since 2018 he has came T13, T9, T20. No, he doesn't win, but at $6,700 I am not asking for one just a top 20. If he comes T13 or T9 like the past two, that is just an added bonus. I am putting Vaughn Taylor in every lineup and calling him one of the safest values and one of my favorite plays on this slate (which we know will just blow up in our faces since he is "safe").
The stats I like for the course
Strokes Gained Ball Striking: T119
Par 4 Scoring Average: T49
Birdies or Better %: T175
Strokes Gained Scrambling: T34
Dark Horse Number 3
Kyoung-Hoon Lee: KH Lee is my final dark horse. He has been pretty spotty lately on the tour. He is always a longshot guy, even when his last start was second place (Waste Management, came in 2nd). He is so inconsistent, but that is why he is $7,100. You can take a shot with a guy at his price point in a few lineups and hope he does decent. Chances are a couple of the 9K and up guys will miss the cut, so why not try out a cheaper guy like Lee who has done well here and made those cuts. He came in T13, T25, DNP in his past three Riveria outings. Definitely one to place in a few, but do not drop him in all your lineups.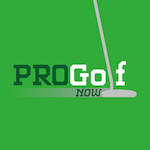 The stats I like for the course
Strokes Gained Ball Striking: 114th
Par 4 Scoring Average: 137th
Birdies or Better %: T93
Strokes Gained Scrambling: 128th