Genesis Invitational: Three players to watch out for this weekend
The Genesis Invitational has reached the halfway point with Sam Burns still in control after posting a second straight round in the mid-'60s on Friday.
After another impressive round, it is Sam Burns (-12) who leads at Riviera heading into the weekend and he will be looking to finish what he started and in doing so earn his first PGA win at one of the standout events on the PGA calendar.
Should he slip up there is a pack of 4 player's at (-7) including the World number one Dustin Johnson who will be looking for a second consecutive win after claiming victory at the Saudi International his last time out.
Three more sit six back of the lead heading into round three including Jordan Spieth (-6) who will be looking to chase down Burns for his first victory since the Open back in 2017. Spieth needs at least a top-five finish this week to have any chance of making next week's World Golf Championship event at the Concession.
It would seem logical to think if anyone is to challenge Burns over the weekend it will come from the group between five and six shots back, but is there anyone outside of that range that could make a charge and find themselves in contention for the win come Sunday?.
Three players to watch over the weekend at the Genesis Invitational
Tony Finau
This is an obvious name to put on this list, the man that is always in contention but never crosses the finish line as the tournament winner. Tony flashed a bit in round one and for a brief amount of time early on Thursday was in the lead before stumbling down the stretch on route to an opening-round 71.
A bounceback in round two was a reasonable expectation for Finau and that is exactly what happened as he produced a solid 67 on Friday that put him with several others tied for 14th and eight shots back going into Saturday.
The 31-year-old is well-positioned to continue his ascent up the leaderboard as he tries to work himself into contention. A quick glance at his strokes gained stats for the week reveals that Tony is gaining solidly in every area with the exception of his short game numbers, if Finau can sure those up he should be able to make a move this weekend.
Jon Rahm
Another obvious name on the list of contenders, only even further back as the Spaniard sits at three-under and nine shots adrift of the lead. Jon's first two rounds have been solid but relatively quiet by his high standards with an opening round of 70 on day one, and a 69 to follow that up earlier today.
Rahm's West Coast success has been well documented and his first two starts at Riviera have both resulted in top-twenty finishes. He will be looking to go one better over the weekend and evidence suggests his game is well-positioned to do so.
The World number two has also been in the positive in every stats category bar the short game for the week. It is somewhat surprising to see Rahm losing strokes around the green as that is typically a strong part of his game and it would not be a shock if that was to flip at some point over the next two days, if that happens then he should also find himself challenging come Sunday.
Cameron Tringale
Tringale (-2) sits a whole ten shots back as we move into the weekend at the Genesis Invitational. Cameron opened with a solid two-under round on Thursday but failed to make up any more ground in his second round after shooting an even PAR 71.
The 33-year-old is another in search of his first PGA win and he has a good amount of ground to make up over the next two days if he is to be a factor in the closing round. Cameron should not be lacking for confidence though after a surging five-under final round last week at the AT&T Pebble Beach Pro-Am that ended with his first top-ten finish since November last year.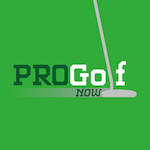 Tringale ranks third in the field in approach numbers this week up to this point and is gaining strokes in all areas with the exception of off the tee and on the greens, so if he can be slightly more accurate driving the ball and make a few more putts over the weekend you could see his name near the top of the leaderboard come Sunday at the Genesis.